Home Inspection Services in North Central West Virginia
WV Certified Home Inspector Dale Shockey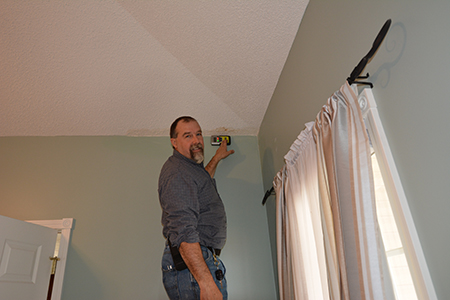 For over 30 years, Dale Shockey's Appalachian Home Inspections LLC has provided unbiased home inspection services for clients throughout North Central West Virginia. As a licensed and Certified WV Home Inspector, he helps ensure that you are maximizing your investment instead of making a serious financial error. Whether you are a potential homeowner, seller, lender, investor, property manager, or other interested party, a professional home inspection report from Appalachian Home Inspections will help you make the best decisions regarding your property acquisition.
Log Home, Stucco, New Construction,
and Four Point Inspections
Appalachian Home Inspections LLC offers a wide range of testing, inspections, and related services to help you better understand the condition of a particular structure and property. Dale Shockey is a highly trained and experienced International Association of Certified Home Inspectors member with cutting edge equipment, drones, expertise, and experience to provide you with a detailed, easy to understand report within just 24 hours for most standard inspections. All documentation is accurate and straightforward. The most requested inspections and services include:
Water Quality Inspections
Stucco/EIFS Testing
Septic Testing
Pre-Listing Inspections
New Construction Inspections
MoveIn Certified Services
Mold Testing
Log Homes
InterNACHI Home Energy Report
IAC2 Certified Services
Four-Point Inspections
Aerial Property Imaging by Drone
Aerial imaging views are available with our drone service and come complete with high-resolution digital photos for your peace of mind. Partial inspections (such as the structure, roof, or electrical) are available, as well. Contact Dale at Appalachian Home Inspections LLC to schedule your appointment: (304) 614-0636.