Appalachian Home Inspections by Dale Shockey
Educated, Caring Inspector With Integrity
Integrity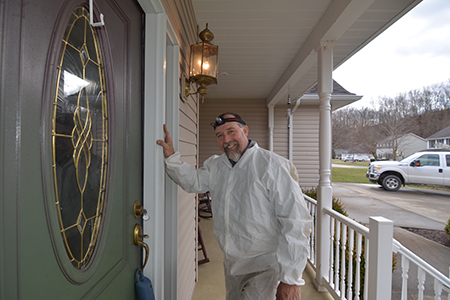 At Appalachian Home Inspections, owner Dale Shockey operates the business with honesty and integrity. Regardless of whether you are the buyer, seller, bank, or who referred you to us, we handle all inspections thoroughly and according to industry standards.
All issues discovered are included in reports, even if a sale may be disrupted. It is my firm commitment to perform all inspections according to the highest standards. An unbiased inspection enables all parties to work together to achieve a satisfactory closing based on facts.
Education
Obtaining a clean and clear inspection report is the optimal outcome for everyone involved in the transaction. In addition to providing accurate inspections, part of my job is also to help my customers understand how to best maintain their homes and identify small issues before they become unmanageable. I consider it a part of my service to inform and educate clients in the operation of the many components of the home. From furnace filters to attic fans to water or gas shut off valves. Everything I can find will be included and explained.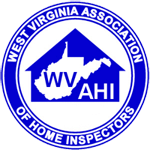 "Allow me to use my 30 plus years of construction knowledge plus extensive ongoing training to help you. I am licensed, certified, and have over three decades of industry experience. I pride myself in delivering a professional, computer-generated report to you within 24 hours (reports without additional testing services)"

-Dale Shockey
---
CERTIFICATIONS & MEMBER ASSOCIATIONS
---
































Customer Satisfaction
The investment that you make when purchasing a home is significant. I am a HomeAdvisor Top Rated Inspector, HomeAdvisor Elite Service Provider, and have been a HomeAdvisor Screened and Approved Service Provider for 5 Years. If you are unsatisfied with my inspection services, I will make it right. I am confident that you will be satisfied with the level of quality, customer service, and accuracy provided by Appalachian Home Inspections. I pride myself in quick follow-up "after the sale" as you continue with your purchase process. I also offer continued support once you take possession of your new home.
Caring
Real estate transactions can be stressful. The inspection process may also cause a sense of unease as you wait for the results. This is why I work on your report right away and deliver the results to you within 24 hours in most cases. All customers are treated with the same care and attention offered to friends, and each home is inspected carefully.
Dale Shockey is a very honest Christian man, and applies his guiding principles to all aspects of his life, including his business.
Call Dale Shockey at: (304) 614-0636 to schedule an inspection. It may be the best decision you ever make.