Sellers Pre Listing Inspection
in North Central West Virginia
Appalachian Home Inspections LLC by Dale Shockey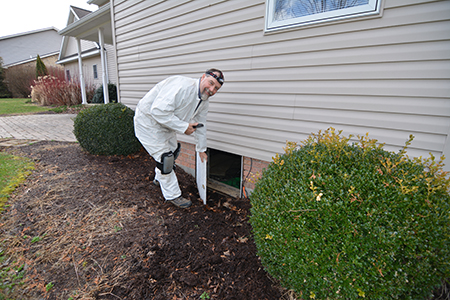 A home inspection is a very powerful tool of leverage during a real estate transaction. The findings can send the buyer and seller back to the negotiating table, or reveal a defect so devastating that a potential buyer may decide to walk away altogether. To best prepare, many sellers in North Central West Virginia have a pre-listing inspection completed as a precautionary measure.
Significant Advantages of a
Professional Pre Listing Inspection
Eventually, the potential buyers of your home will have the property inspected. Gain an advantage by having a Seller's Pre-Listing Inspection performed before you list the home for sale. There are several significant advantages to knowing what will be found ahead of time. For example, when you have a professional inspection performed prior to listing, you gain the following benefits:
See Your Home Through the Eyes of a Critical and Neutral Third Party
Alert of Immediate Safety Issues Before Agents and Visitors Tour Your Home
Items of Immediate Concern May be Revealed (Impending Structural Collapse, Active Termite Infestations, etc.)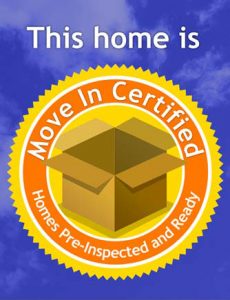 With a pre-sale inspection from Dale Shockey at Appalachian Home inspections, you will receive a free "Move-in Certified" yard sign to show all prospective buyers your home is inspected and ready for purchase. You can also choose to post the inspection for prospective buyers to go online and view.
Save Money by Making Repairs in Advance and Selling Faster
A pre-listing inspection enables you to be proactive and make repairs in advance, saving you money. This enables you to have plenty of time to make the repairs yourself (if qualified) or obtain competitive bids from reasonably priced contractors. Any material defects or serious conditions will not become stumbling blocks during later negotiations when they are corrected in advance. In addition, there will not be a delay in obtaining the Use and Occupancy Permit for the residence. A pre-listing inspection offers many significant benefits, including:
Helps to Price Your Home Realistically and Potentially Sell Faster
It May Relieve the Concerns and Suspicions of Prospective Buyers
A Buyer May Decide to Waive His Inspection Contingency
Liability Potentially Reduced by Adding Professionally-Recognized Supporting Documentation to Your Disclosure Statement
Licensed and Certified InterNACHI Home Inspector Member
Do not ever hire a home property inspector who is not a member of the International Association of Certified Home Inspectors (InterNACHI). InterNACHI provides the most rigorous and trusted training for home inspectors in the entire industry. Call Dale Shockey, your local licensed and certified InterNACHI home inspector, at (304) 614-0636 to schedule a pre-listing inspection.